I found it!  My Holy Grail!
I have been on the quest to find the perfect Chicken Tikka Masala recipe that lives up to my favorite Indian restaurants but it has alluded me.  I've made some good tikka but every time has just been slightly underwhelming and I haven't been able to put my finger on why.  After many sleepless nights and lots of trial and error I finally figured it out!!
It was one of those everything stops, slow motion moments of clarity where all the pieces fall into place and you are transported to the perfect moment.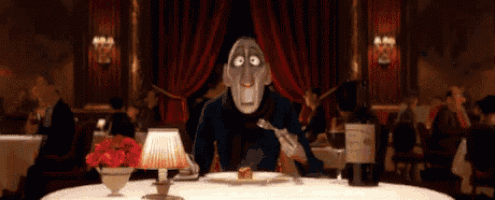 Now that I've totally hyped it up, I hope you'll give it a try and love it as much as I do!  Mine is a little spicier than you would normally get out at a restaurant but I encourage you to try it anyway.  You can eliminate the Madras curry powder and increase your garam masala for a milder dish.
Chicken Tikka Masala

1 ½ lb. chicken breast, diced into 2-inch pieces
2 cups Greek yogurt
1 Tablespoon Garam Masala
1 teaspoon turmeric
1 teaspoon fenugreek
1 teaspoon Madras curry powder (optional, increase garam masala if not using)
Salt & pepper

2 Tablespoons ghee
1 small onion, sliced
2 cloves garlic, minced
1 Tablespoon fresh ginger, grated
1 Tablespoon tomato paste
4 Tablespoons garam masala
1 teaspoon fenugreek
1 teaspoon cumin
1 teaspoon turmeric
1 teaspoon Madras curry powder (optional)
1 15 oz. can tomato sauce
1 cup chicken stock
Salt & pepper
1 15 oz. can coconut milk
Cilantro

Place chicken, yogurt and spices (through salt & pepper) in a large glass bowl and let marinate 1 hour or up to overnight.

Preheat the broiler. Place chicken on a broiler pan and cook for 10-12 minutes or until starting to turn brown and bubbly. Remove from oven and set aside.

In a large, oven safe pan with a lid, melt the ghee over medium heat. Add sliced onions and let cook for 5 minutes or until starting to turn translucent. Add the garlic, ginger, tomato paste and spices (through curry powder) and stir until combined. Turn heat to low, cover and let cook until caramelized, about 10 minutes (be sure to stir occasionally and keep an eye on it so the spices don't burn). You can add a splash of chicken stock if the mixture starts to dry out. Put the mixture in a blender and puree until smooth.

Add onion puree back to pot with chicken, tomato sauce and chicken stock. Season with salt and pepper. Stir until combined. Cover.

Put the chicken in a 325° oven and bake for about 2 hours, stirring occasionally, or until sauce has reduced and thickened and chicken is very tender. Remove pan from oven and return to stovetop. Stir in coconut milk and cook over low heat for about 5 minutes.

Serve over rice and with naan bread. Enjoy!

Source: Ruth's Table